Bacteria & Pathogen Research Services
Food manufacturing research and development relating to health and safety is vital for the continued success of food businesses. New strains of dangerous foodborne bacteria can appear at any time, and you need information from the best bacteria research facilities to stay ahead of them. Log10 provides state-of-the-art bacteria research and food services both nationally and internationally for farms, agricultural plants, human food processors, animal food processors and food storage and distribution operations. Our top-notch food safety research teams are continually looking for new areas of microbial food safety to explore and new ways to improve the quality of your food product.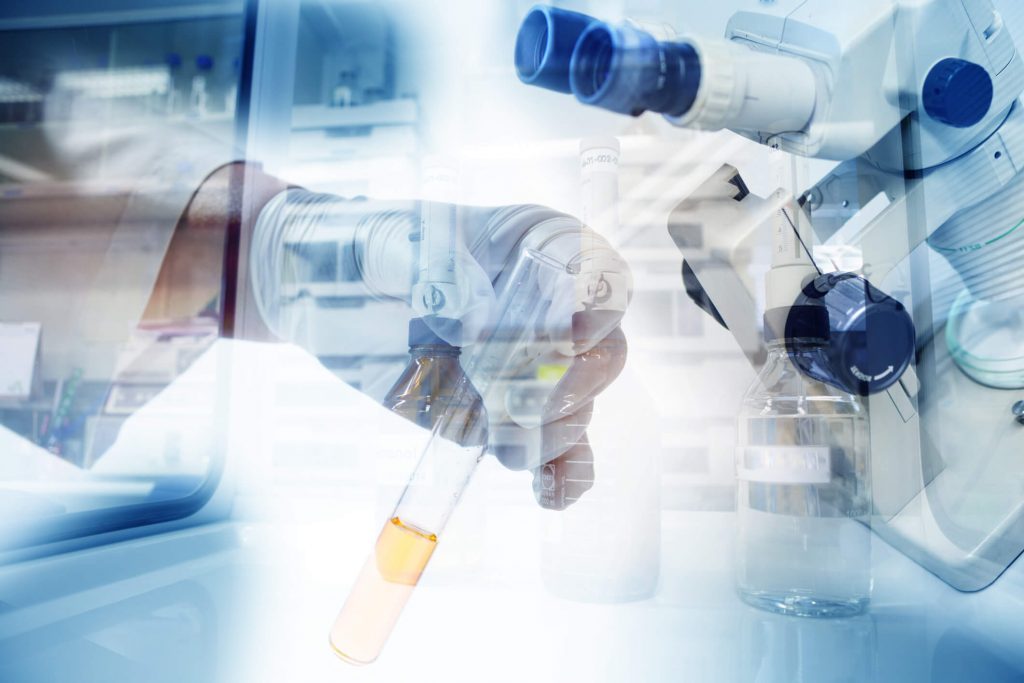 Our food safety & probiotic research areas include:
Process Validation: Data collection and evaluation to provide scientific evidence of the most effective and consistent food safety processes leading to quality products.
Shelf Life Studies: Learning how vulnerable a food product is to pathogen contamination over time.
Probiotic Isolation/Identification, Evaluation and Production: Developing new and better probiotics to protect and improve the quality of your food products.
Pathogen Biofilm Removal by Probiotics: Exploring blanketing, biosurfactant production and other methods of using probiotics to remove the pathogen biofilm that can contaminate food products and food production equipment.
Probiotic Premix Palatability and Efficacy in Animals: Learning how effective probiotic premixes are at promoting health in pet food.
Probiotic Premix Formulation: Finding the best probiotic formulations for both human and animal food to boost health and eliminate, block or prevent dangerous pathogen contamination.
If you're looking for a reliable pathogen research facility for food safety information for your business, look no further than Log10. Our testing methods, tools and personnel are all at the elite level you need from your pathogen research facility to get the best research possible for combating pathogen contamination of your food products.
We have biological level II (BSL2) pathogen laboratories, extensive experience isolating, identifying and screening thousands of bacteria strains and numerous facilities that operate under the most stringent standards in the industry. You can always rely on the passion of our researchers and the efficacy of our work.
Contact us today for more information on how our food safety research methods can help you find a way to keep your facility safer, store your food products longer or maximize the health and safety of your environment today.