Food Safety Auditing & Consulting Company
Log10® food safety consultants will assist you in all of your regulatory compliance, food safety and quality training, auditing and food safety consultation needs in areas such as FSMA Compliance, HACCP, GMP's, Environmental Monitoring and more.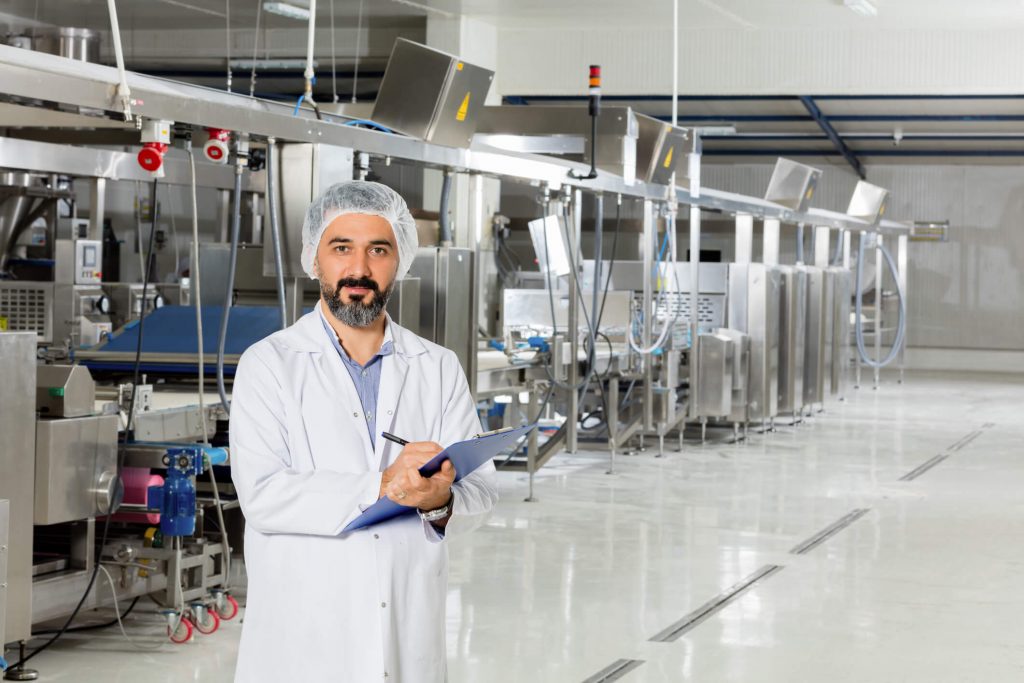 Food Processing Industry Consulting Services
Our food safety consultants guide and advise you in crucial areas such as detection and remediation of microbial contamination in food and food production facilities. We have technical experts available to help you with product and process development and optimization, including Sanitation SOP development and review, Food Fraud Program development, and validation and research studies.
Log10® has expert food safety consultants to assist you with:
Audit Preparation Assistance against the GFSI benchmarked standards (BRC GS, SQF, PrimusGFS, GlobalGAP, FSSC22000, Canada GAP, BAP, IFS )
Preventive Controls for Animal Food (PCQI Training)
Environmental Monitoring Program (EMP) Development or Review
Hazard Analysis Critical Control (HACCP) Point Training- Recognized by the International HACCP Alliance
Good Manufacturing Practices (GMP's)
Detection and remediation of microbial contamination
Sanitation SOP Development or Review
Facility Audit Services
Food Fraud Program Development
Pathogen Isolation and Identification
Food Safety Plan Development or Review
HACCP Program Development or Review
Compliance with USDA or FSMA Regulations
Validating Cleaning & Sanitation Process Consultants
One of the important areas that we consult on for our processing and testing clients are cleaning and sanitation processes. First, having a sanitation program in place is important to maintain and safer and cleaner environment. Secondly, does your current sanitation process utilize the best and safest practices?
Poor sanitation procedures, or the lack thereof, put your company at risk for outbreaks, costly fines, halts in production and can negatively contribute to your brand. Repeated outbreaks point to poor processes and can be helped. We've seen instances where companies have invested money into mitigation products and efforts, only to find their own poor sanitation procedures were at fault and where the issue stemmed from originally.
Log10's food safety consulting team can come out to your facility and shadow your team throughout their sanitation and cleaning processes and make recommendations to help you maintain a cleaner facility. We can also help you create a sanitation program to be followed on a routine basis to maintain a cleaner and safer environment.
Food Safety, GMP, HACCP & FSMA Compliance Auditing Services
Log10® conducts Food Safety, GMP, HACCP & FSMA Compliance audits in your operations or can act as an independent 3rd party, leading or conducting internal audits against the requirements you provide.
For facilities operating under or moving to certification against the SQF Food Safety & Quality Codes, Registered SQF Consultants are available on staff to assist you with training, program set-up or reviews, gap assessments or internal audits against the SQF standard.
Other areas of expertise include forensic analysis and expert witness testimony as related to food production, food safety and quality.
Log10® can help with your food safety needs. Call to speak with one of our food industry consultants and find out how they can assist your food processing company!