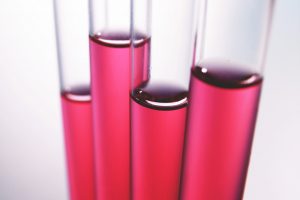 Lab Testing for Food Products
Analytical testing is an all-inclusive term that covers techniques and test methods used to determine the physical characteristics, microbial levels and chemical composition of a specimen. Because so many of the tests and types of equipment used in analytical laboratories are highly complex and specific, the field can seem impossible to understand, however, the science behind all of its applications is proven.
In the food industry, human lives — as well as companies' brand reputation and capital — depend on the production and delivery of high-quality safe food products. Companies in all aspects of the supply chain are providing food into general commerce, must have adequate testing services to ensure the food is safe for consumption.
Whether you oversee a farm or growing operation, manage a human or animal food processing facility or provide food storage or distribution, producing safe food products that are not contaminated with bacterial pathogens is vital in many ways. Unsafe food products are detrimental in many aspects and could even lead to recall, withdraw and long-lasting damage to brand reputation. Professional and trustworthy food test laboratories, such as Log10, help companies continue with a reputation of producing safe and quality products.  Our team of skilled professionals provide both technical expertise and individualized client-oriented services to help detect, eliminate and prevent pathogens from food, feed and environments.
Contact us for more information.
The Role of Food Testing Laboratories in the Food Industry
From accurately identifying microbes in a food product to chemical analysis and labeling regulations, it is imperative that food test laboratories utilize both the highest-quality technical talent and accredited testing methods.
Food companies need delivery of highly reliable results in the quickest turnaround times possible in order to continue uninterrupted production. Utilizing a lab like Log10 allows companies to be virtually unimpeded by events that could disrupt seamless production such as notifications of microbial contamination.
Most current food manufacturers leverage internal quality management systems to ensure quality products reach the consumer. Ensuring food safety that meets all standards and regulations referred to in the Food Safety Modernization Act (FSMA), a company's own Hazard Analysis and Critical Control Point (HACCP) Plan, as well as additional measures for companies that export food products to the European Union, often requires timely testing and guidance conducted by food safety experts like the professionals at Log10.
Analytical testing at Log10 includes microbial analysis and food chemistry testing, serving an integral role in the ongoing success of many food companies including farms and food manufacturers to processors and distributors. By consistently performing food and environmental testing services, and timely notifications of reported findings, Log10 helps to protect companies and consumers from food consumption with any of the following forms of hazards:
Biological Hazards
This category includes any biological substance that poses a threat to the health of the consumer. Some of the most common unwanted biological hazards that analytical testing can detect include E. coli, Listeria and Salmonella bacteria.
Chemical Hazards
Food testing laboratories can detect common chemical properties of food such as pH, percent (%) moisture and water activity. Toxins or additives and antibiotics used in raw material production and processing are also included in this category.
Physical Hazards
Unwanted physical objects that can result in consumer injury, such as shards of plastics, glass, metals, or wood that can enter food pr
oducts during processing, packaging and distribution are referred to as physical hazards. Most companies included in the food production supply chain have an internal hazard analysis program to ensure no physical hazards are present.
Analytical Testing Services
In addition to companies choosing to screen food products and environments for dangerous pathogens, the U.S. Food and Drug Administration (FDA) requires that all packaged food products for retail consumption are appropriately labeled with nutritional information such as the amounts of fats, sugar, sodium, cholesterol, protein, carbohydrates, fiber, vitamins, and minerals found in that product. This allows consumers to make informed choices about their own nutrition.
To make sure that companies are able to meet food quality and safety standards, Log10 offers the following analytical services:
Chemical Analysis
Chemical analysis determines the chemical composition of food products including pH, percent (%) moisture, wa
ter activity, fat and protein content, etc.
Microbial Testing
Microbial testing investigates microorganisms that could be contaminating food products or processing equipment or environments. It should be noted that microbiology is the primary science behind Log10 laboratory, specializing in probiotic and pathogen detection, isolation and enumeration — making it the top choice for microbiological testing in the U.S. Our food scientists use the most current accredited and validated testing methods available in a biological level II (BSL2) testing laboratory, following the Association of Official Analytical Chemists (AOAC) test methods. We regularly screen for some of the most hazardous foodborne pathogens, including but not limited to E. coli, Listeria, Salmonella, Staphylococcus and Clostridium.
Organoleptic Properties
In addition to nutritional analysis of food, often other properties such as appearance, color, odor and flavor are tested to ensure a quality food product will be experienced by the consumer. Sensory analysis such as these, are often included and evaluated during shelf life research studies by Log10 food scientists. At the conclusion of the study, those results are profiled in a professional report for the client to illustrate complete product integrity for the duration of the shelf life of the food product.
Analytical Laboratory Testing for Pet Food
The standards regarding acceptable levels of microbes, chemicals and ingredients in pet foods and food products intended for human consumption can differ slightly, but the FDA does require that even in commercial pet foods, ingredients must be listed by order of weight predominance. In addition, pet foods are required to be nutritionally balanced in order to maintain the health of the pet.
The current trend for pet owners is to be incredibly informed of nutritional information provided on the food label. Pet food companies looking to remain competitive find it important to provided quality information on the food label. As a resulting trend, many pet owners are purchasing higher-quality foods for their pets.
The growing demand for improved quality pet food means that, through lab testing for food products, pet food companies are able to more effectively market their safe and quality products to a nutritionally educated public.
Log10 — The Food Industry's Preferred Food Testing Lab In Oklahoma
In 2013, Dr. Siobhan Reilly founded Log10 with the goal of applying her vast knowledge of food microbiology and probiotics to helping create safer food products.  Log10 food scientists and research team continue to provide quality testing services and customized research studies to clients in all aspects of food production and processing.
As an ISO 17025 accredited testing facility with a biological level II (BSL 2) laboratory, we offer comprehensive environmental and food manufacturing laboratory testing, research and consulting services designed to efficiently detect and remediate any issues — including pathogen contamination — in human and animal food production facilities, packaging, distribution and storage facilities across the nation.
In addition, we regularly provide on-site HACCP training accredited by the International HACCP Al
liance and customized for individual food products and processes, tailored for your specific company. Our expert training on regulatory compliance extends from Good Manufacturing Practices (GMPs), FSMA Preparedness, to Preventive Controls for Animal Food (PCQI).
Need an expert's opinion? For more information on our analytical testing services, regulatory guidance or consultation needs, please contact us today.