Custom Probiotics for Bacteria Eradication In Food Processing Facilities
Log10® develops and produces our Pre-Liminate™ brand of custom probiotic blends that are proven to prevent and eliminate specific foodborne pathogens in food, on equipment, surfaces and in facility environments. The food processor may desire the opportunity to put probiotics in the food offering the consumer some health benefits and, at the same time, mitigate pathogens in the process, in the product, or in the host (consumer). As these microorganisms are probiotics and safe to consume, they can be used directly on food or food contact surfaces. Our products can be customized not only for application to food but for the plant environment as well.
Contact us today to learn more about this natural pathogen control alternative that can be a validated preventive control in your food safety plan, strengthen your existing sanitation program and enhance your overall food safety program.
Pre-Liminate™ Research & Development
Log10 has the capability, knowledge, facility, and support to successfully meet your research requirements.  With food safety experts, microbiologists, food scientists, and highly trained and skilled technical staff on-site, we can carry out even the most challenging, time-sensitive, and standard driven studies.  Let us provide food safety research studies, associated data, and professional research reports needed for your internal quality programs or as required for FSMA validation and verification compliance. All of our studies follow the most stringent regulatory guidelines and are USDA and FDA compliant.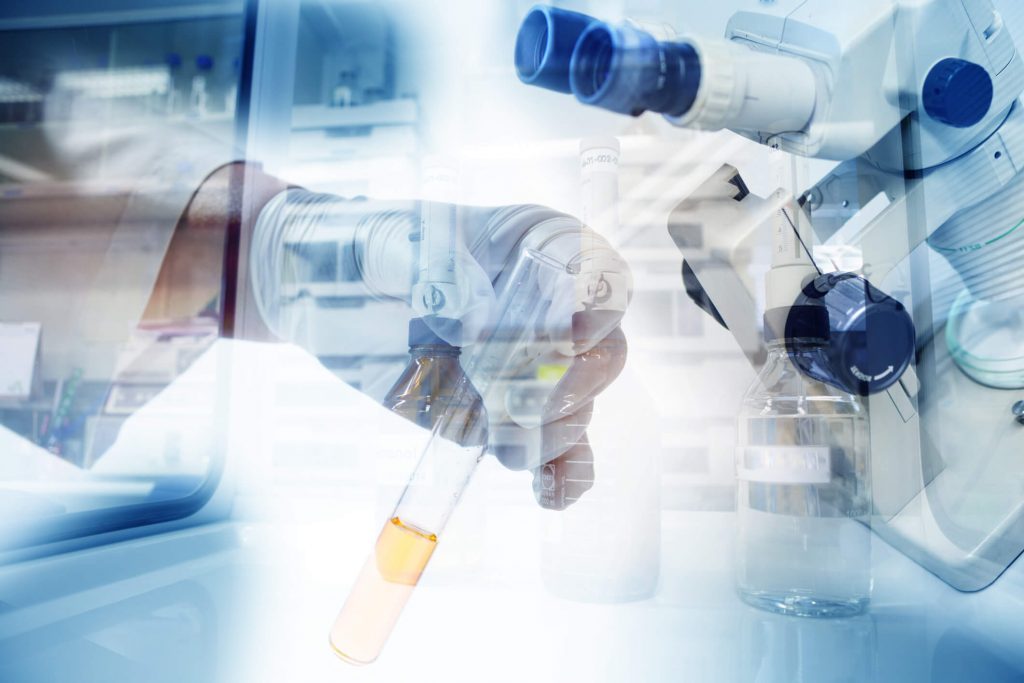 Pre-Liminate™ Microbial Blend Formulations
Log10 probiotic blends are formulated to meet unique client specifications. They are blends that consist of carefully selected microorganisms and carriers, and are produced under food-grade conditions. Blends can be made that are gluten-free and/or grain-free if desired. Products are produced to accommodate client orders, stored frozen before shipping, and distributed in insulated containers to arrive in appropriate timeframes as desired by the client in the most economical way available.
All our ingredients are human grade and Generally Recognized As Safe (GRAS) for all human and animal production facilities and all food types. All ingredients go through strict food safety quality control measures including test and hold protocols prior to being introduced to our blending facility.
Production at our facility occurs often to ensure the organisms we utilize are healthy and in abundant concentrations, and ready to actively mitigate pathogens in the facility and on the finished food product. Each lot produced undergoes quality control measures, and comes with a meaningful Certificate of Analysis (COA) to provide the most accurate crucial specifications to clients.
Our production facility also operates under strict food safety standards with an ISO/FDA based and current Good Manufacturing Practices (cGMP's)  approach that involves Hazard Analysis Critical Control Point Systems (HACCP), documented Sanitation Standard Operating Procedures (SSOPs), and a robust environmental testing program.