If you're considering using probiotics for pathogen remediation and control, you may be curious as to how they work. Here are the basics on the use of Pre-Liminate™ probiotic blends.
Probiotic Basics
We only know that bacteria can be the source of infections or disease, but there are many types of bacteria — in fact, there are trillions of bacteria living in our bodies right now. They are beneficial to our health and we couldn't survive without them.
Some bacteria, like Listeria, Salmonella, E. coli 0157:H7, Staphylococcus, Vibrio or Campylobacter can cause serious illness when ingested; while others, like Lactobacillus and Bifidobacterium, can have positive effects such as boosting immune systems or promoting good digestive health. These probiotics — technically defined by the World Health Organization as live microorganisms that, in the right amounts, confer a health benefit upon the host — are what Log10 uses to remediate pathogens that can cause foodborne illness.
How to Treat a Bacteria Outbreak with Probiotics
Not all probiotics work the same way, and not all can effectively remediate pathogens that cause foodborne illnesses. However, certain probiotics have proven to be highly effective in reducing the levels of common dangerous pathogens like Salmonella, Listeria and E. coli 0157:7.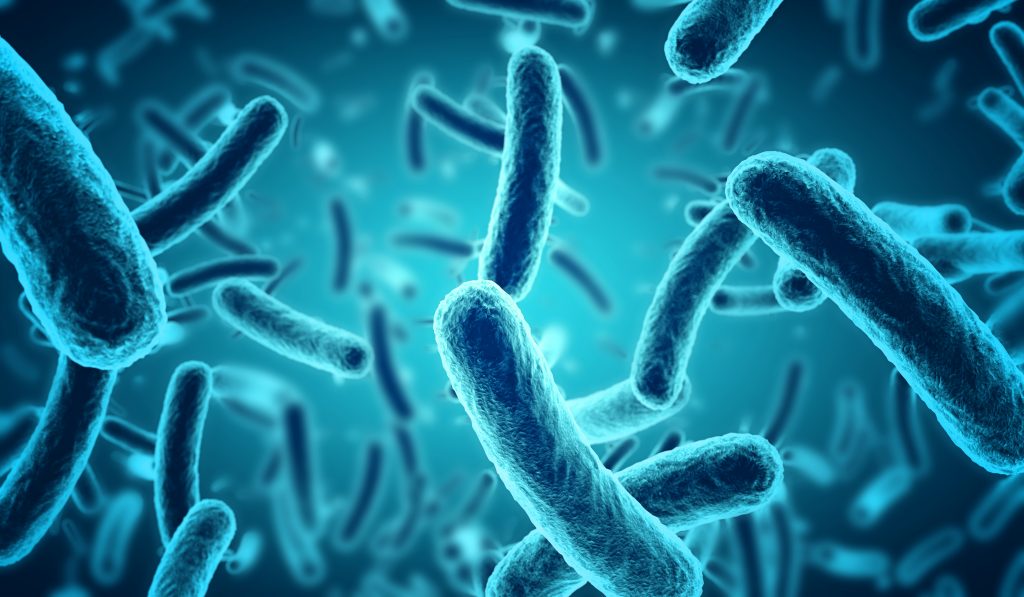 Our Pre-Liminate™ probiotics are the result of testing and screening by our expert microbiological research team. We've worked hard to find the probiotics that are the most effective at inhibiting the pathogens you're most likely to find at your food processing or storage facility.
Furthermore, we customize each probiotic blend to your specific environment. Once we've found the right mixture, all you have to do is apply it to make your food production and products safer than ever before. Our customized probiotic blends can be used by every sector of the pet food, feed and agricultural industries. We're confident we can create the right probiotic solution for you.
To learn more how we can formulate a unique probiotic blend to help ensure the safety of your company's food products contact us today.