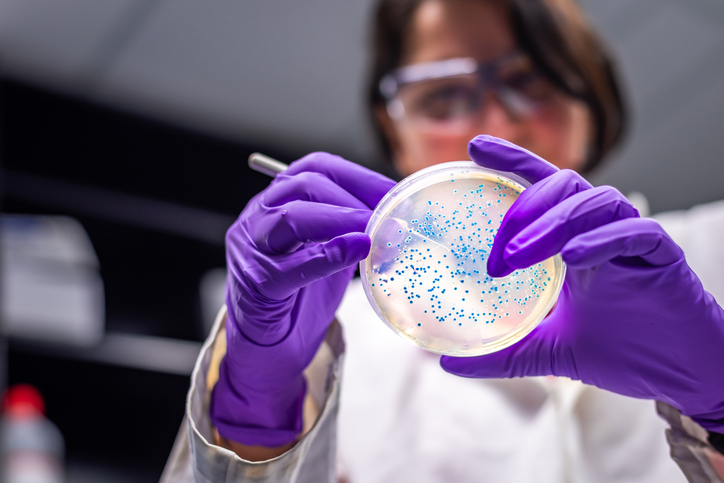 What Are Indicator Organisms?
If you utilize aerobic plate count (APC) for food testing, you may also be familiar with indicator organisms. Indicator organisms are organisms that aren't necessarily a danger to food in and of themselves, but are signs that other, more dangerous pathogens may be present.
For example, some strains of E. coli are harmless and do not cause foodborne illness in humans when ingested, but can alert you to the potential presence of pathogens, which can cause serious foodborne illness.
Use of Probiotics for Indicator Organisms
Log10 can identify and remediate indicator organisms and pathogens in the biofilm that inevitably develops on environmental surfaces in your facility. Whether you manage an agricultural operation, farm, human or animal food processing plant or food storage and distribution facility. Our custom probiotics can reduce the levels of indicator organisms and potential pathogens in the developed biofilm of any facility.
We've done years of research to develop our Pre-liminate™ probiotic blends, which are ideally suited for remediating foodborne pathogen contamination in the facility environment or food product. We can even customize our probiotic blends to make it the ideal composition for the specific environment of your industry and product.